Mere Paas Tum Ho actor Adnan Siddique came under fire from captain Sarfaraz Ahmed's fans a few days ago. The duo are opponents on Fahad Mustafa's show Jeeto Pakistan. During live transmission, Siddique was seen taking jibes at Sarfaraz which were not well received on Twitter.
When snippets of his banter started making rounds, many believed that Siddique crossed a line as he mimicked Sarfaraz who has a speech impairment. They began demanding Siddique to apologize for this like he did in case of Aamir Liaquat.
So yesterday during Jeeto Pakistan, when the team captains came on set, the Mom actor instantly asked "Can I say something?"
Fahad Mustafa responded, "First you ask him (Sarfaraz) if he wants to hear anything." They both laughed which was followed by Ahmed saying, "You don't have to say anything."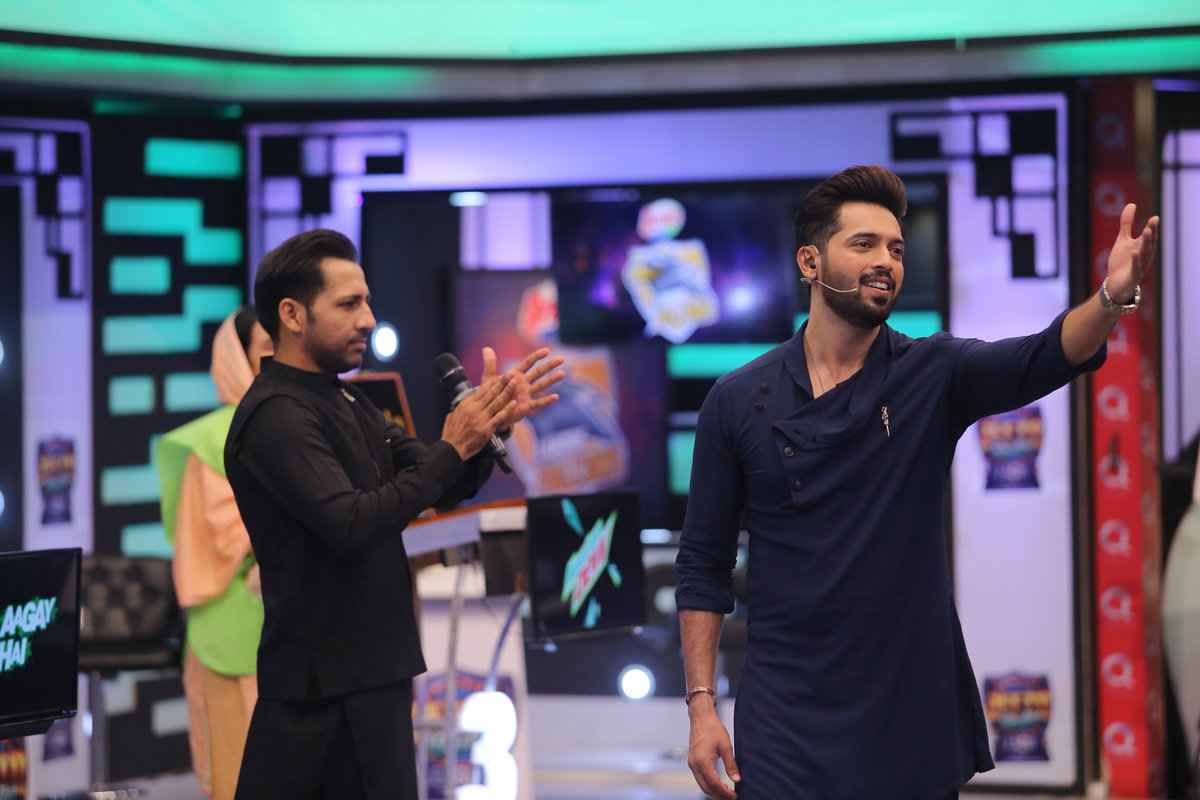 However Siddique was insistent, "Just tell me which camera is for me and I will." Mustafa once again interjected saying, "You are mine and Sarfaraz's senior, so even if you slap us live, we will not mind that at all. We apologise to you that people talked that way about you."
Despite this Adnan Siddique cleared the air, "Sarfaraz I still want to apologise to you, your fans, your friends and family members. I can swear on anything, it was not my intention to say anything that would hurt your sentiments or your fans."
Sarfaraz and Fahad both reiterated that there was no need to apologize and it is all good!
EXCLUSIVE: Fahad Mustafa & the Mission Impossible Factor in Quaid e Azam Zindabad